Note: *For all browsers, pop-ups must be enabled to use learning resources in the Resource Library.
The "My History" page contains a list of all the learning resources that you previously engaged in. You can reference this page, as needed, to review the status of a resource or to export your history details.
---
Pro Tip:
The system will list a resource on this page if you perform one of the following scenarios:
Start a video or course
Submit evidence for a Micro-Credential
Join a group
Download a file
Follow a link
(The system will not display a resource on the "My History" page if you simply click on a card in the Resource Library.)
---
Access the "My History" option within your side navigation.
Resource Library
My History
The "My History" page displays a sortable data grid where you can review the content type, completion status, last interaction date, and completion date (if applicable) for any previous resource with which you have engaged.
(Keep in mind, once a resource has been marked as "Complete" in the resource library, the "Completed" column displays the resource's initial completion date from that point forward.)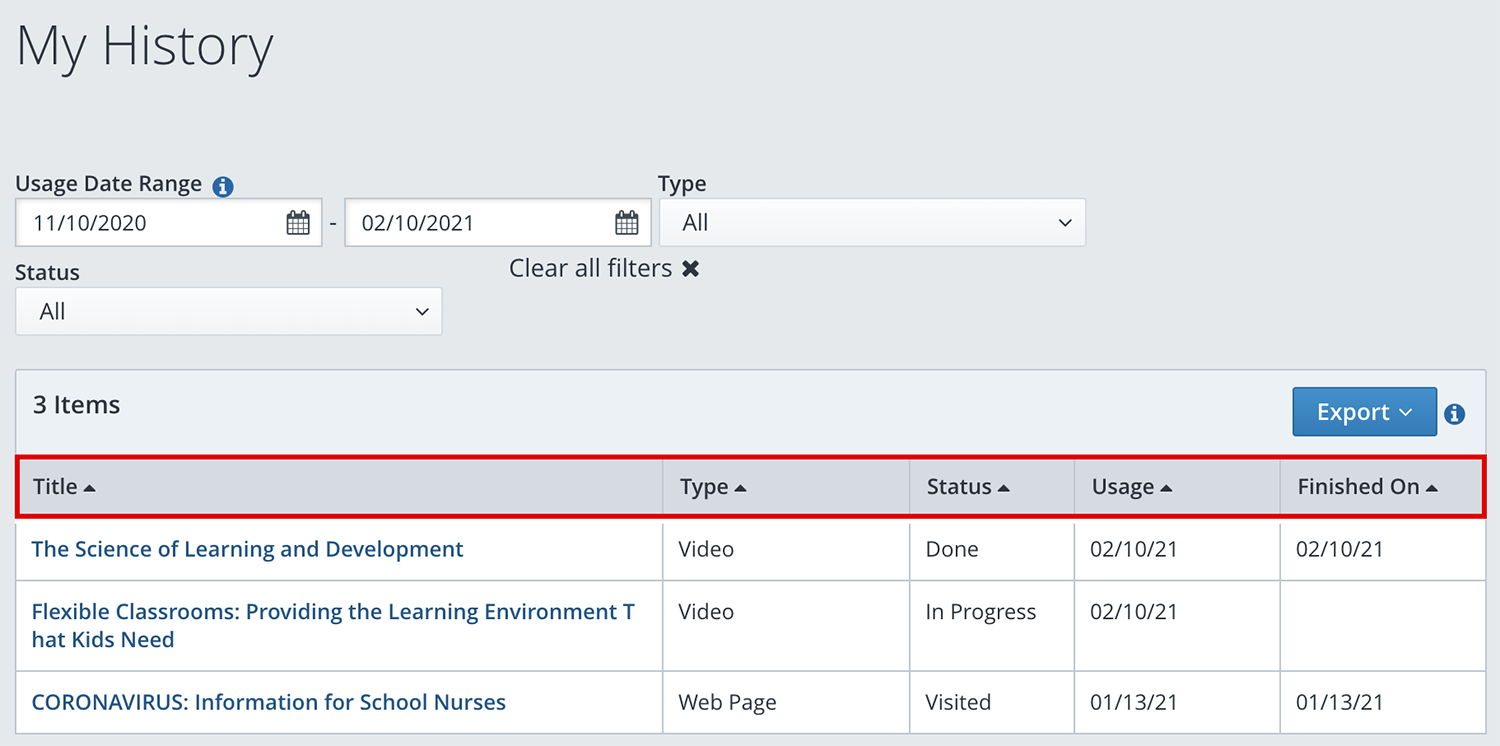 To locate a specific resource, or group of resources, use the search box or filter options at the top of the page. You can filter by "Usage Date Range" and/or "Status" ("Finished" and/or "In Progress").
(Note, you can also sort the data in the grid by clicking on the top of a column.)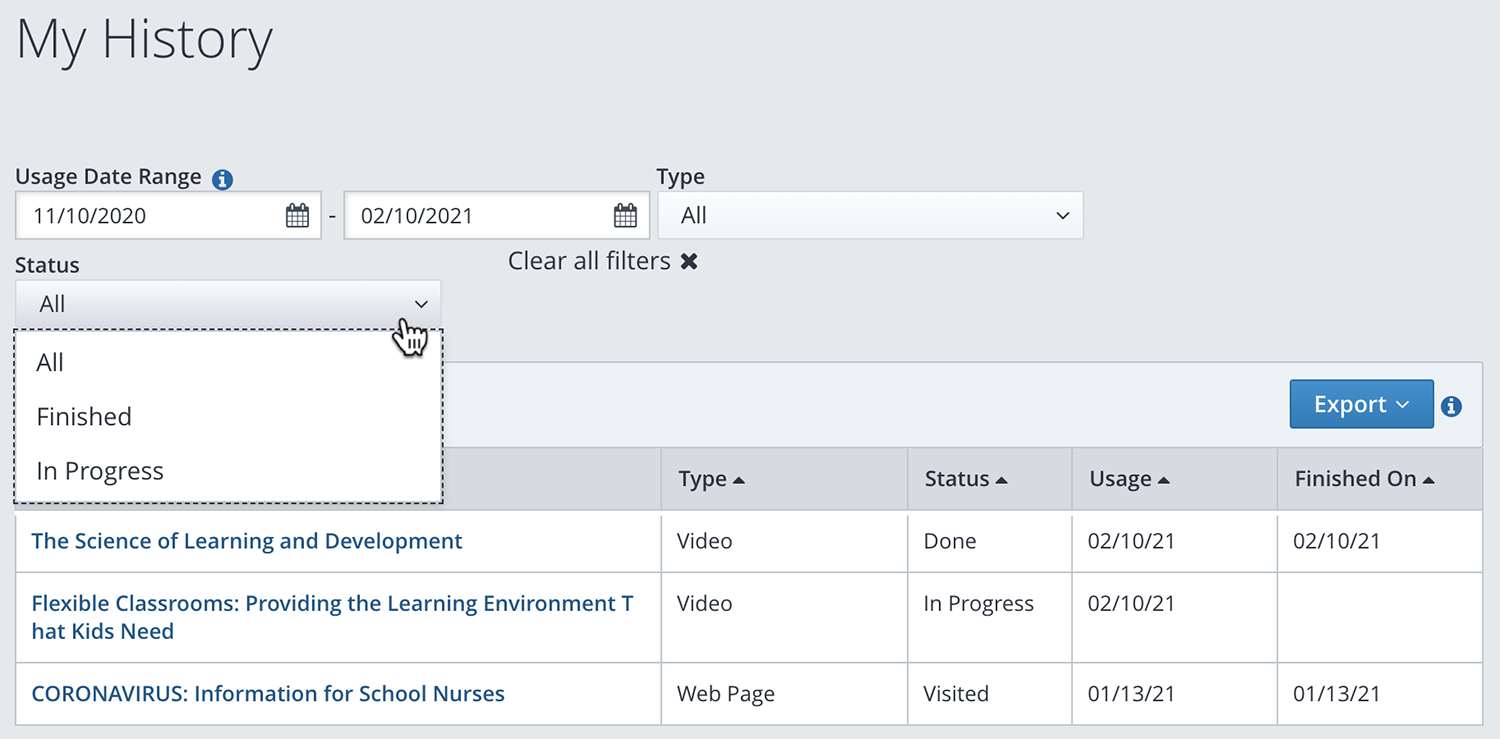 Once a resource is located, click the title link to open the resource and view its details.

A separate page displays where you can reference that resource and view the current completion status.

As a final option, you can also export the information found on the "My History" page. Click the blue Export button and choose to export the information as a basic or comprehensive report in CSV or PDF format.