Districts that purchase the Frontline Insights Platform also gain access to the Frontline Education mobile app! The user-friendly app provides increased accessibility to key features such as available jobs, scheduled jobs, and other absence-related tools.
Getting Started
In preparation, please ensure you meet the following qualifications prior to downloading the app:
Your district must utilize Frontline's Insights Platform.
Once you meet these qualifications, you can download the app and sign in.
Access the app store on your mobile device and enter "Frontline Education" in the search bar. Press the Get or Install button and install the app.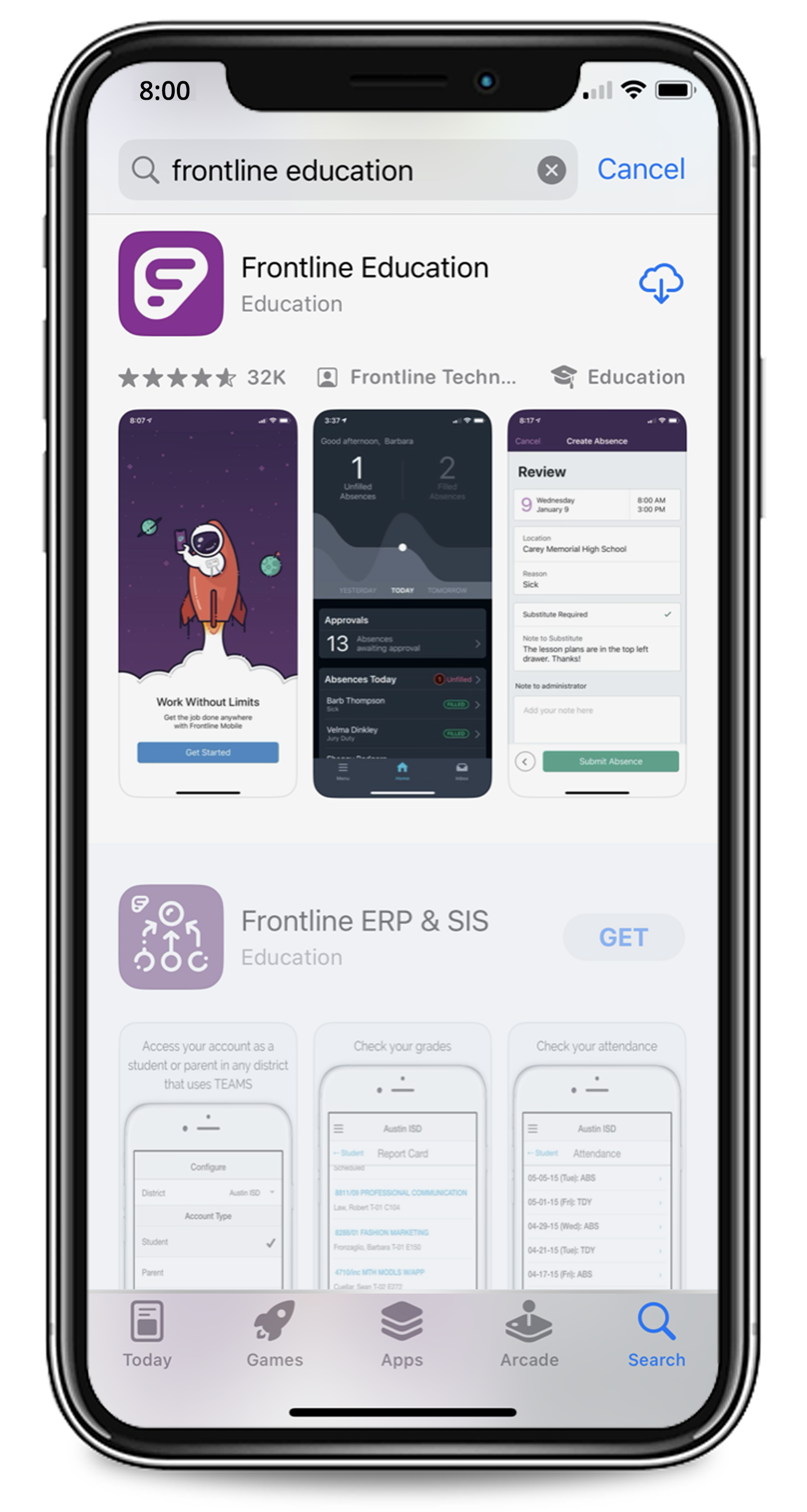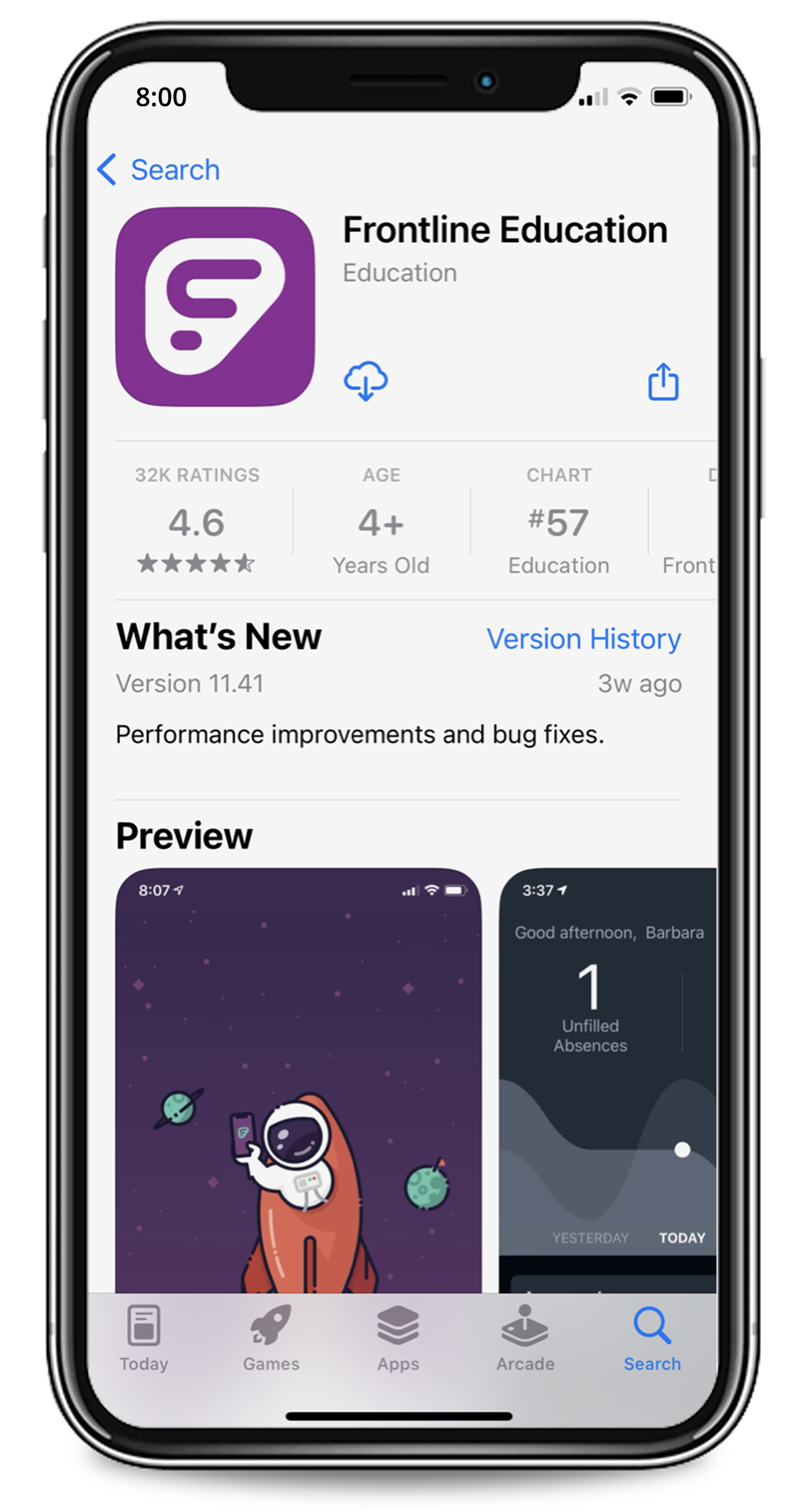 Once the download is complete, a welcome page will display. Press Get Started to proceed. The Sign In page then appears. Enter your Frontline ID account or use SSO and sign in.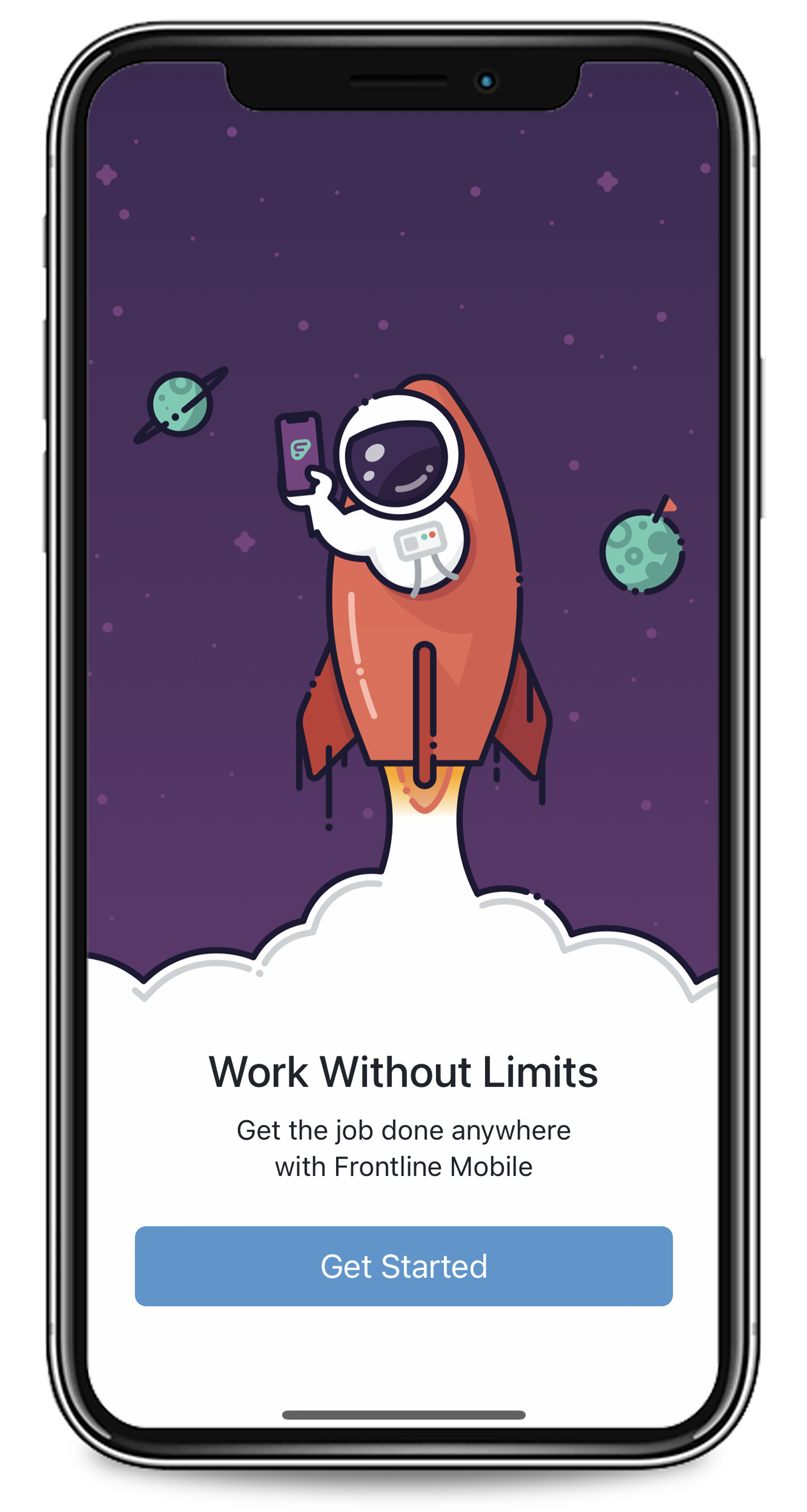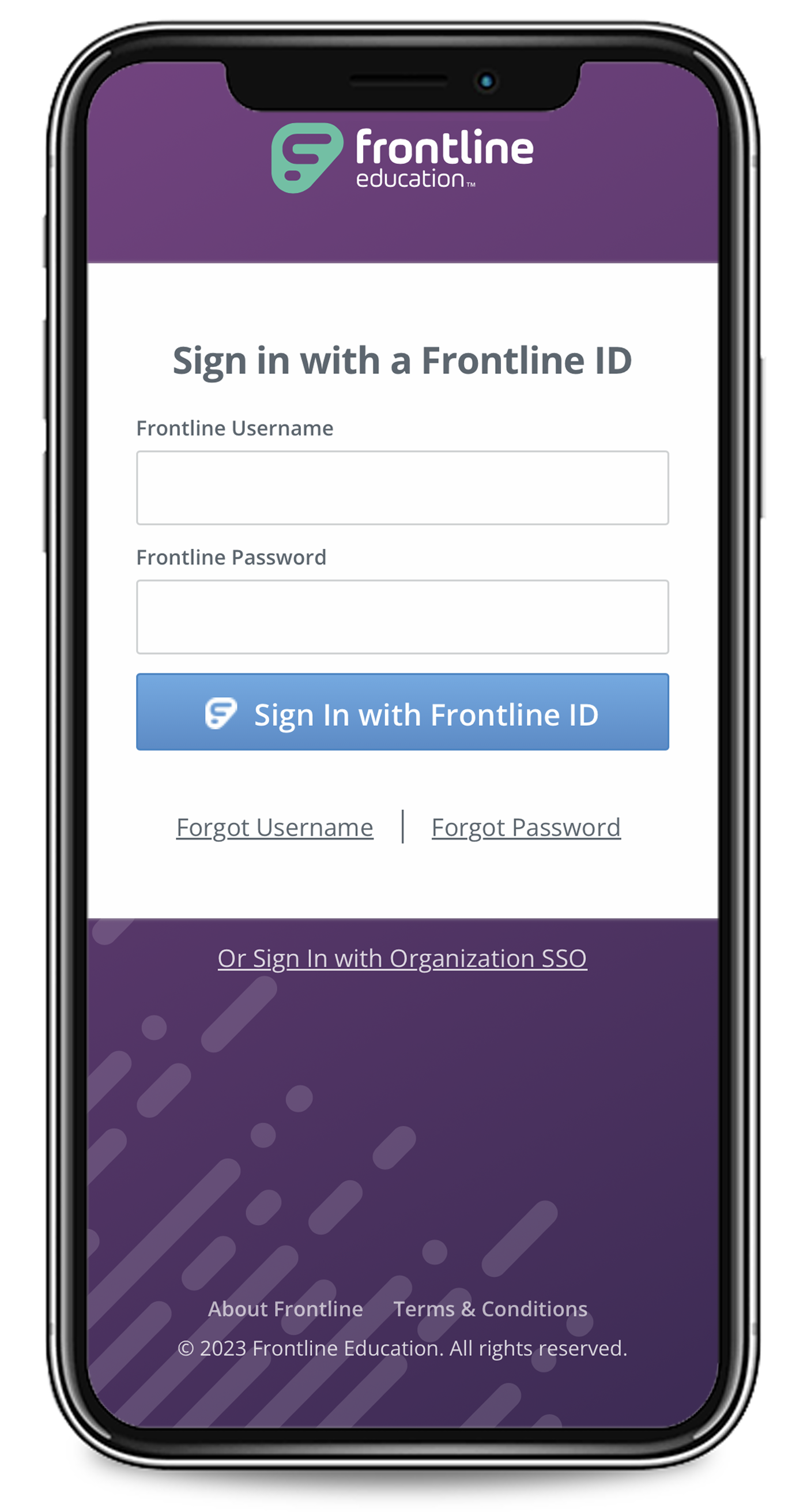 Key Features
The homepage displays information applicable to your permission setup. Potential in-app features include available jobs and scheduled jobs. These navigation options provide access to job detail pages and other tools.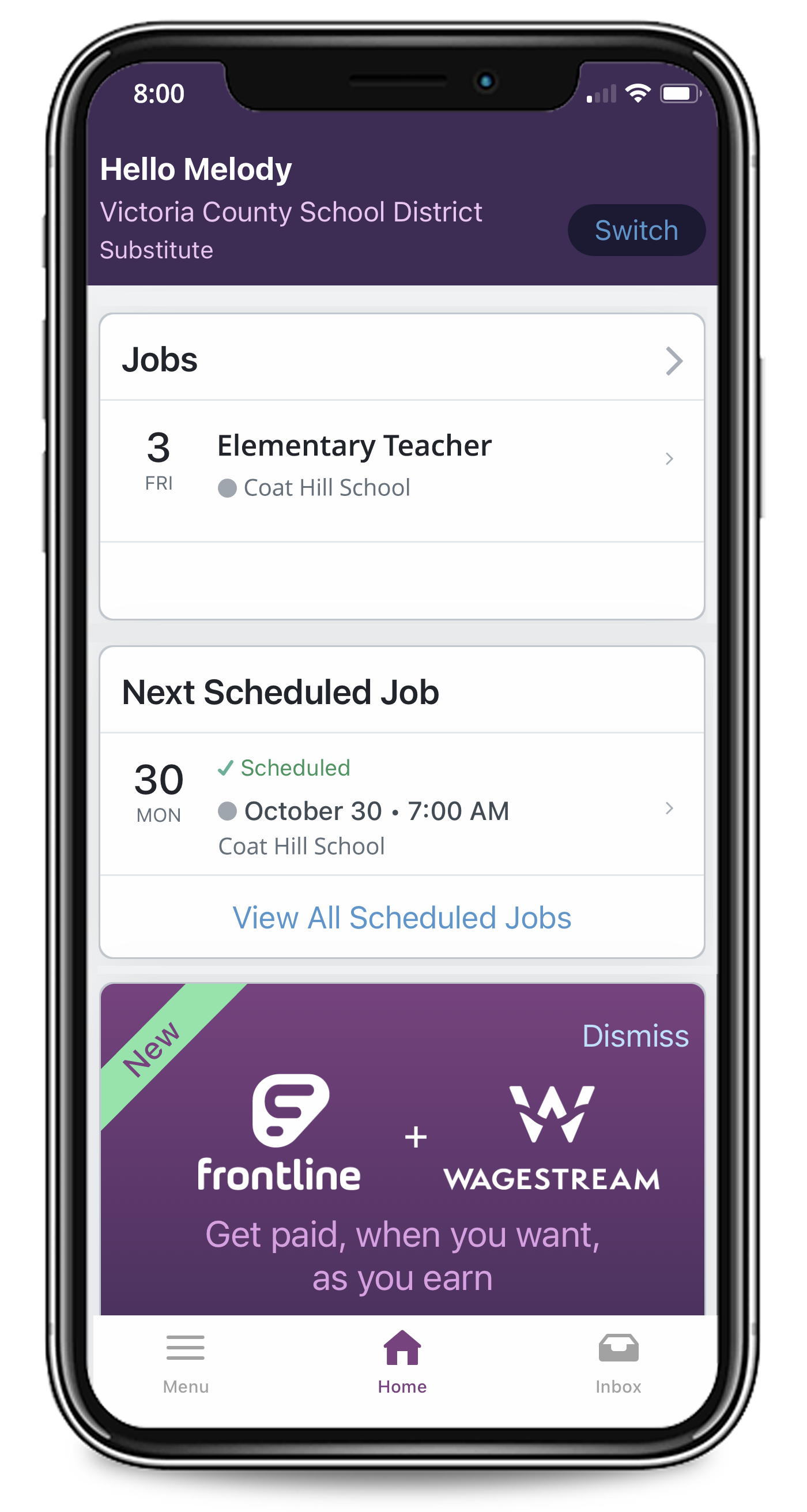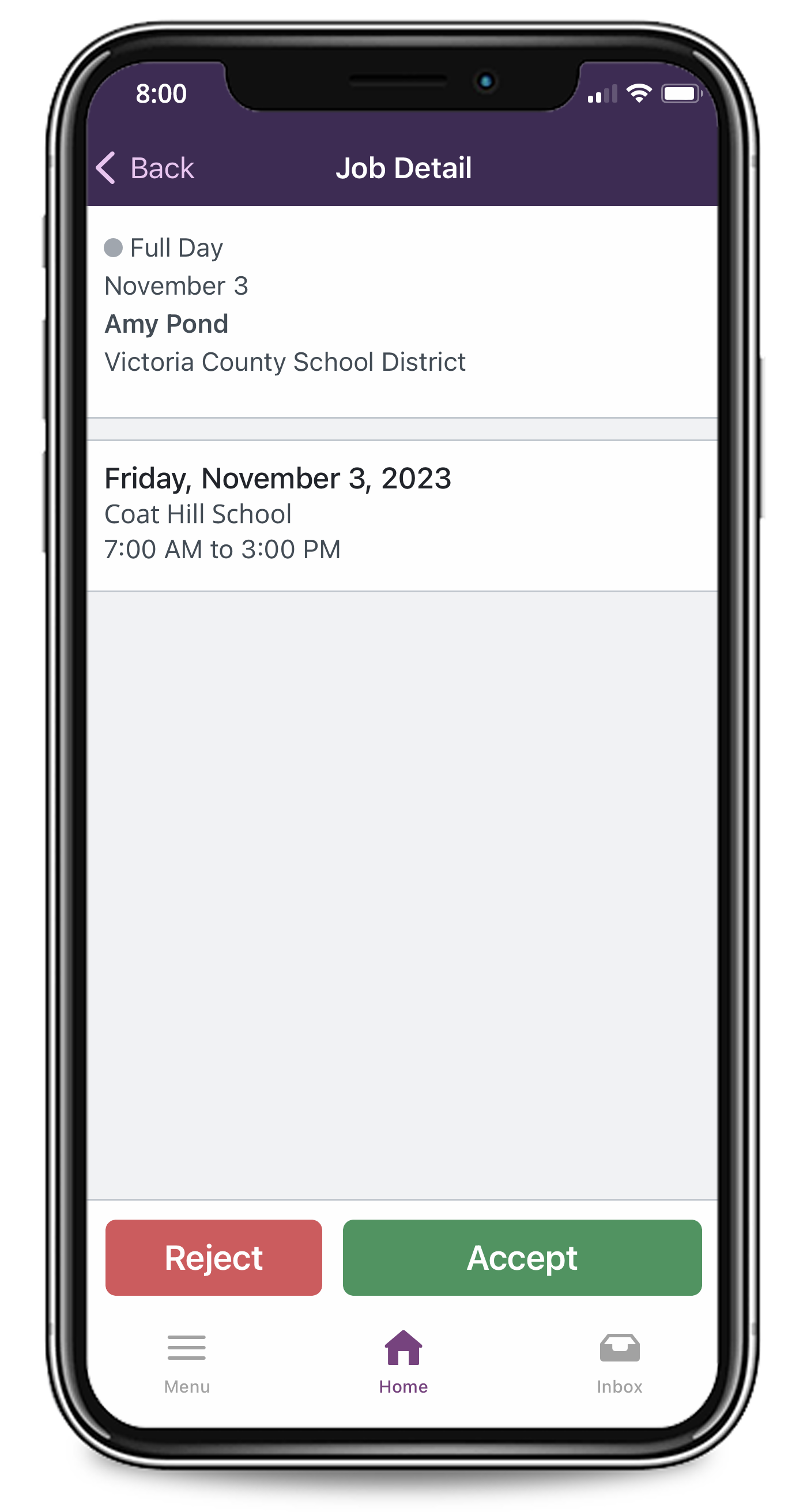 Menu/Side Navigation
The "Menu" opens a side navigation bar where you can access current tools and settings. Review the options below to learn more about this functionality.
Examples of Menu, Jobs, and Calendar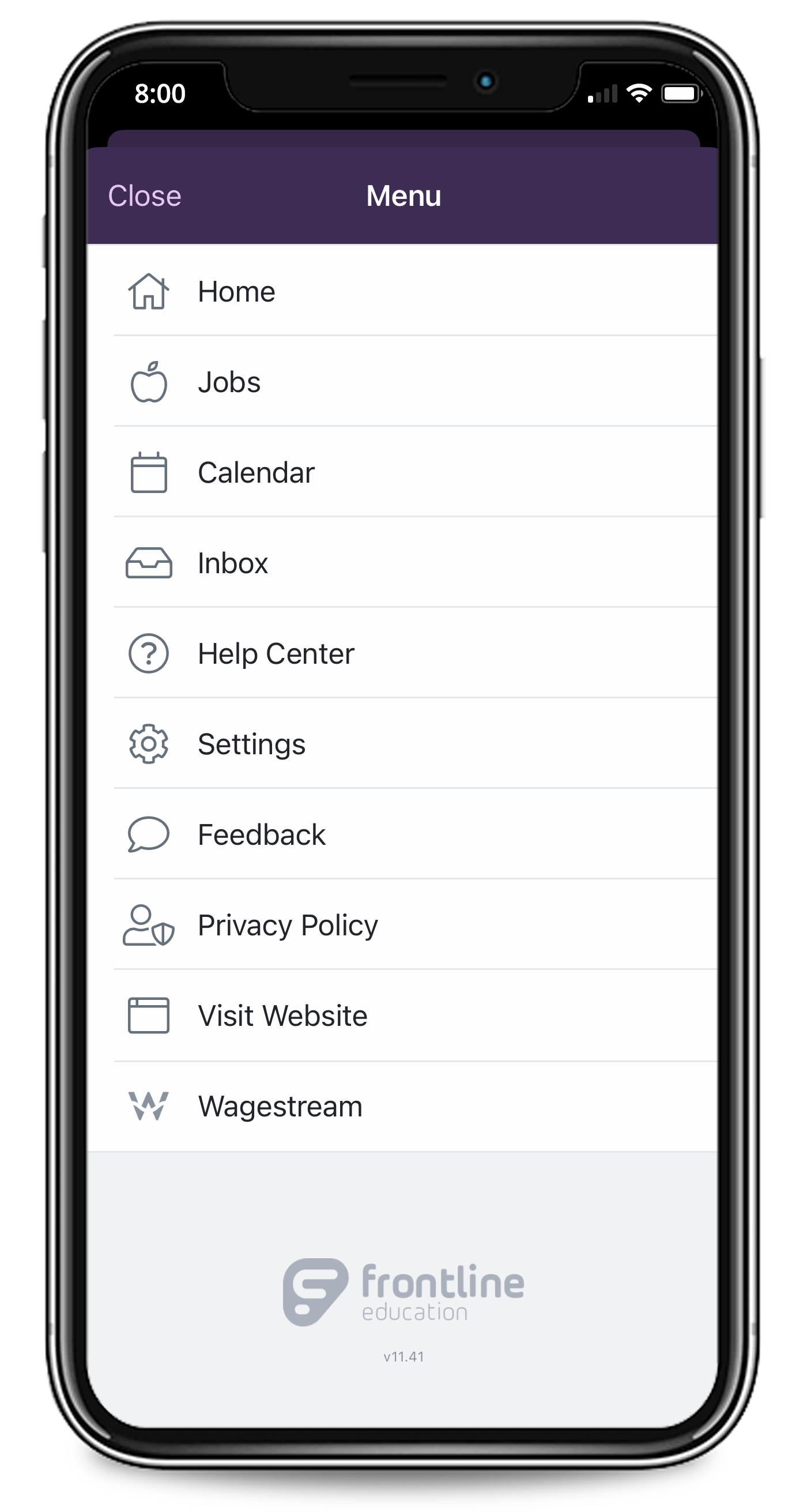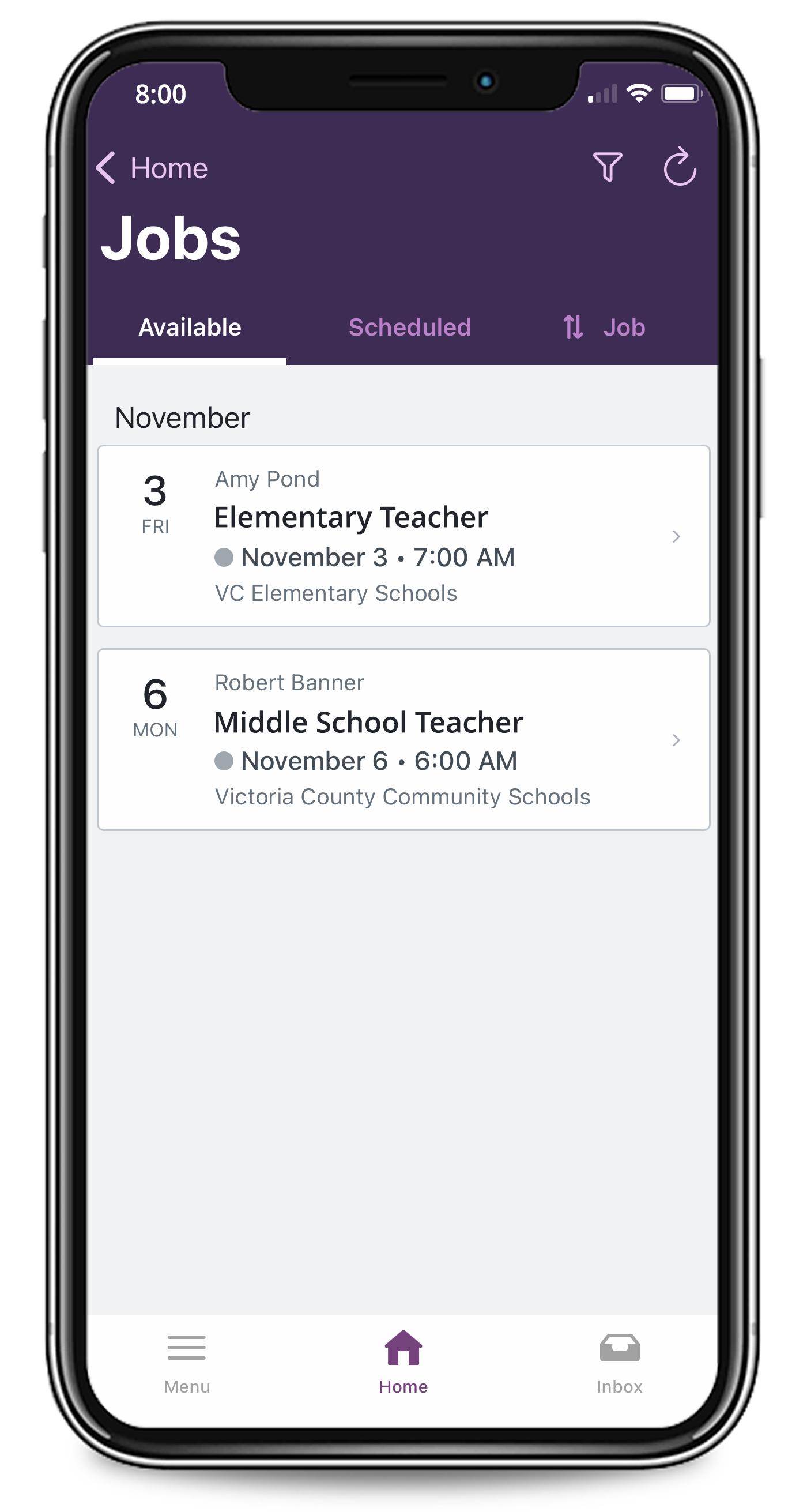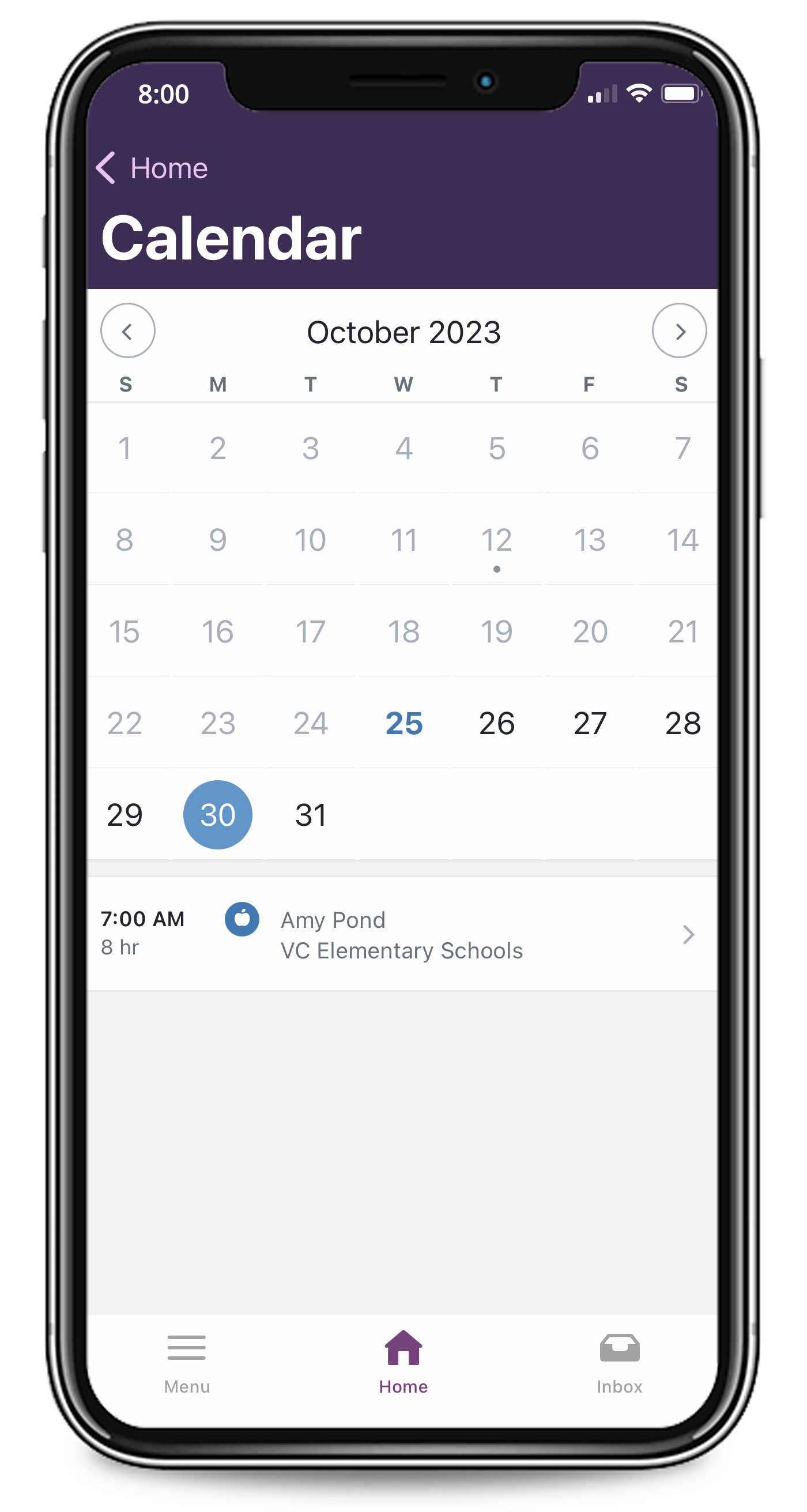 | Menu Options |   |
| --- | --- |
|   Home | Return to the homepage. |
|   Jobs | View/accept available jobs in your district(s); and view scheduled jobs. |
|   Calendar | View scheduled jobs or previous assignments. |
|   Inbox | Review any received messages. |
|   Help Center | Navigate to the application's learning center for help content. |
|   Settings | Enable biometric validation and dark mode, or log out of the app. |
|   Feedback | Inform Frontline of any bugs or issues with the application's functionality. Your feedback is always welcomed and reviewed in a timely manner. |
|   Privacy Policy | Review Frontline's privacy policy and standards. |
|   Visit Website | Navigate to the web version system login page. |
| Wagestream | Navigate to the Wagrestream third-party financial tool, used by some users in conjunction with the Frontline Mobile app. |
Examples of Inbox, Settings, and Feedback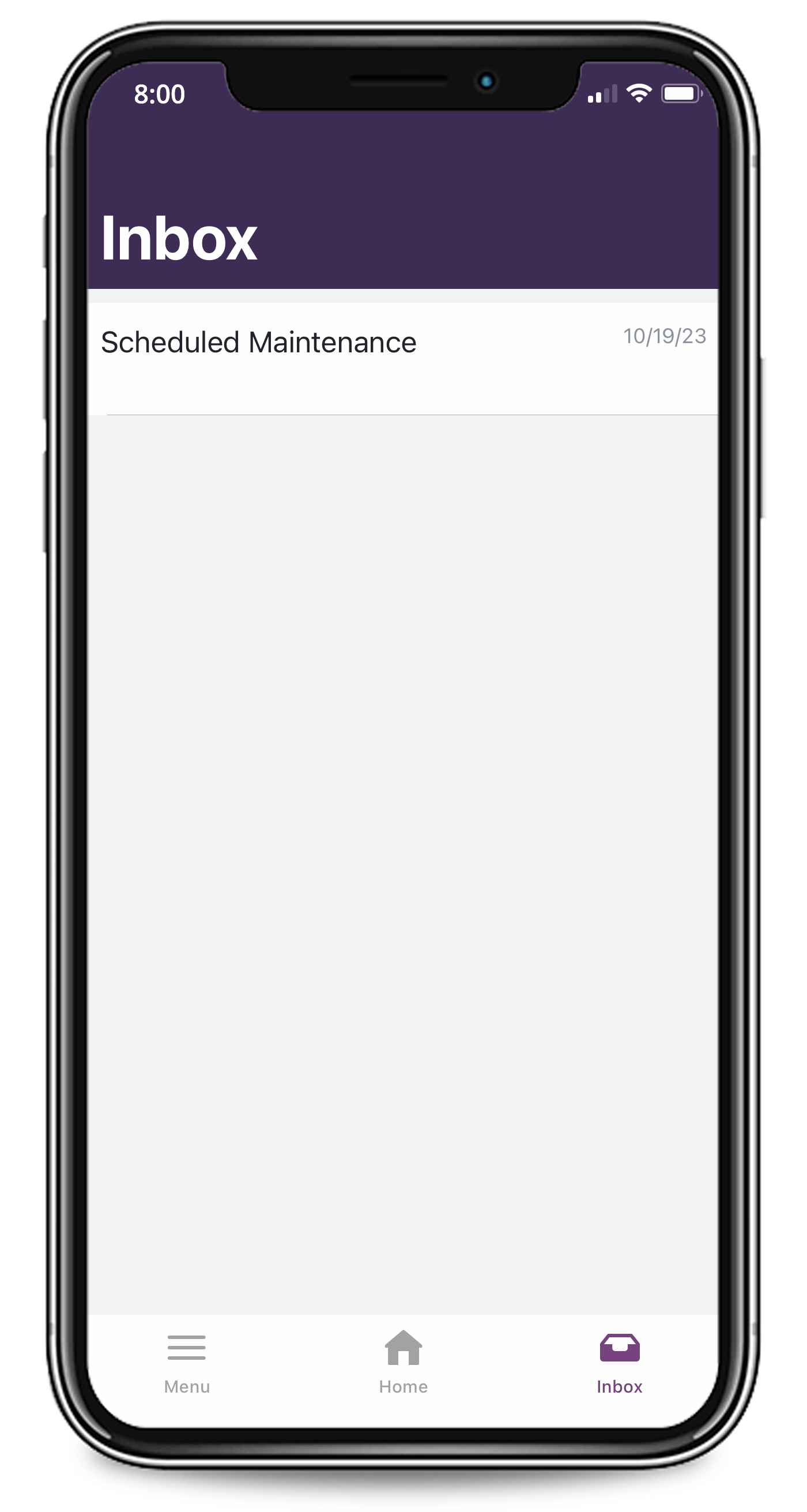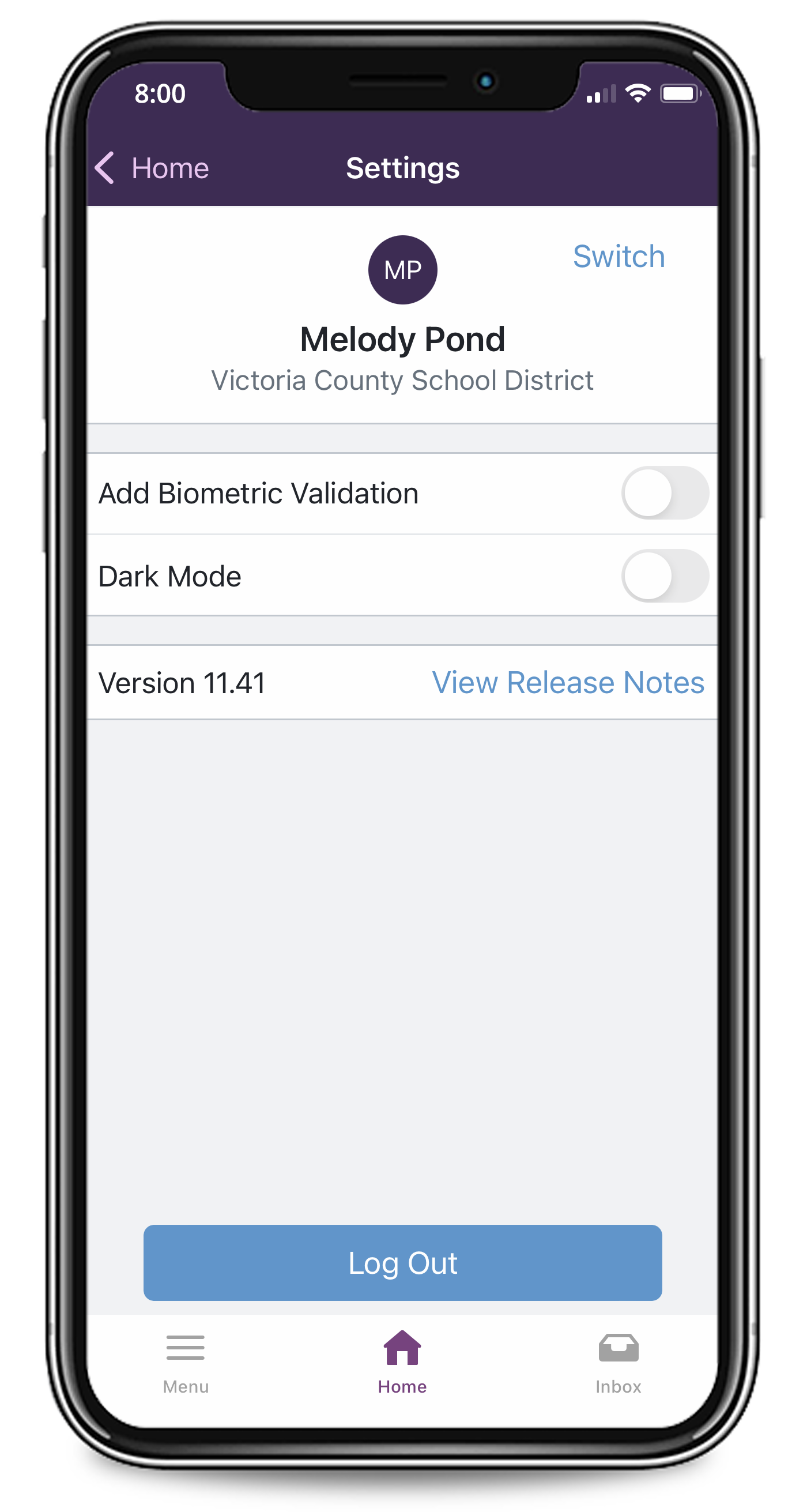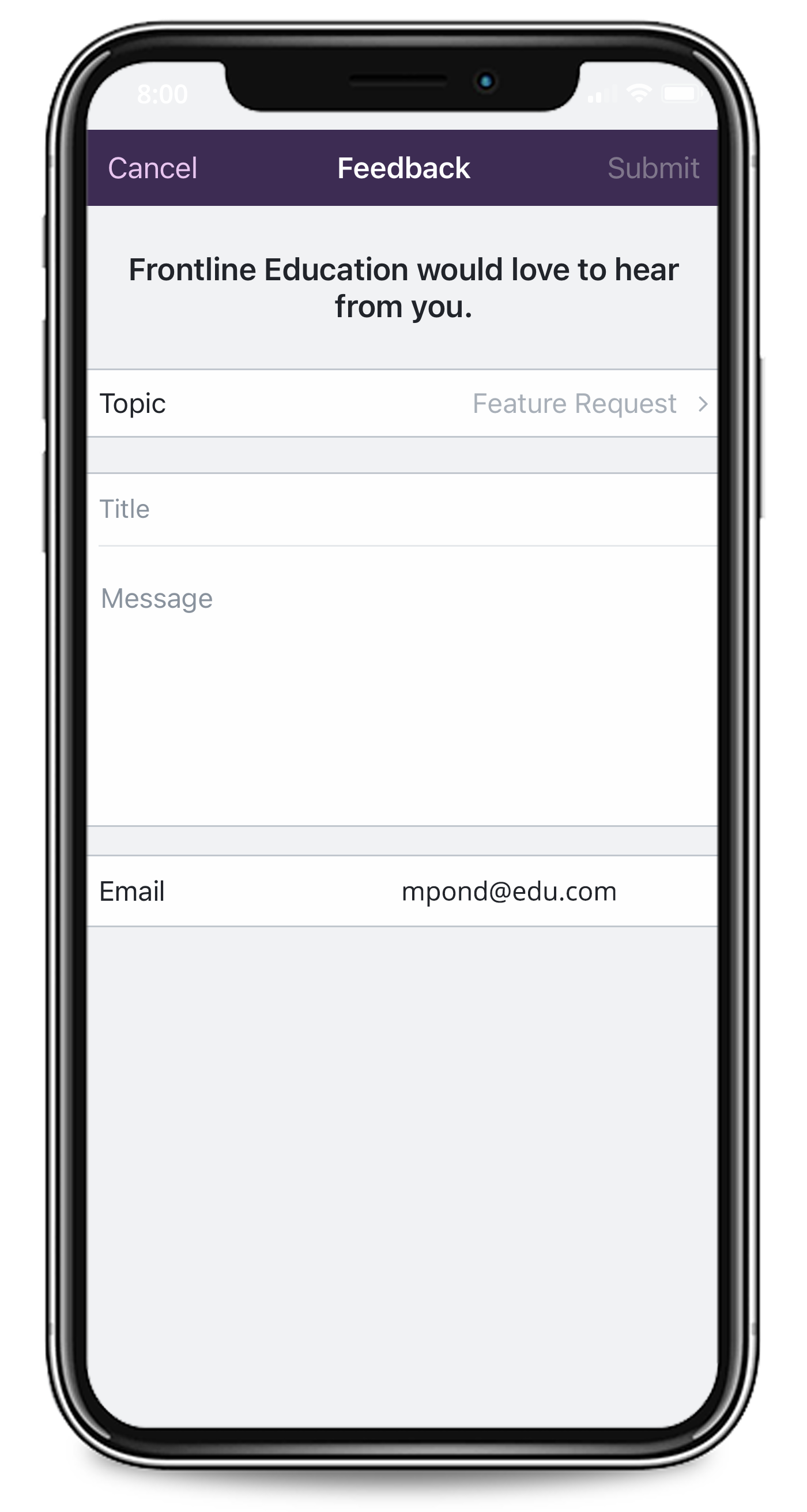 ---
Want to learn more?
Questions and functionality related to the Frontline Mobile app are kept in a separate, dedicated help center, so please reference the Mobile help site to answer any Frontline Mobile-specific inquiries.