The following features pertain to the Professional Growth solution. You will need to log in to that application first prior to enabling the functionality mentioned in this article.
Frontline's mobile app includes a workshop check-in feature for Professional Growth users. This functionality is one part of an ongoing effort to help organizations eliminate paper trails and simplify manual processes.
The mobile check-in removes the need for an instructor to oversee the workshop sign-in process, and it provides users with an electronic means to log their workshop time.
If you are new to using the mobile app, please reference this
article
first on how to download and access mobile features.
User Process
The workshop sign-in feature is related to a user's assignments, and these assignment details can be referenced via the "My Assignments" tab on the dashboard.

If an activity is approved, a registered attendee can log in to the mobile app up to 2 hours prior to the activity's start time and view an option to sign in to that workshop. Once the activity reaches within a 15 minute timeframe, the "Check In" option will become selectable, and the user can click Check In.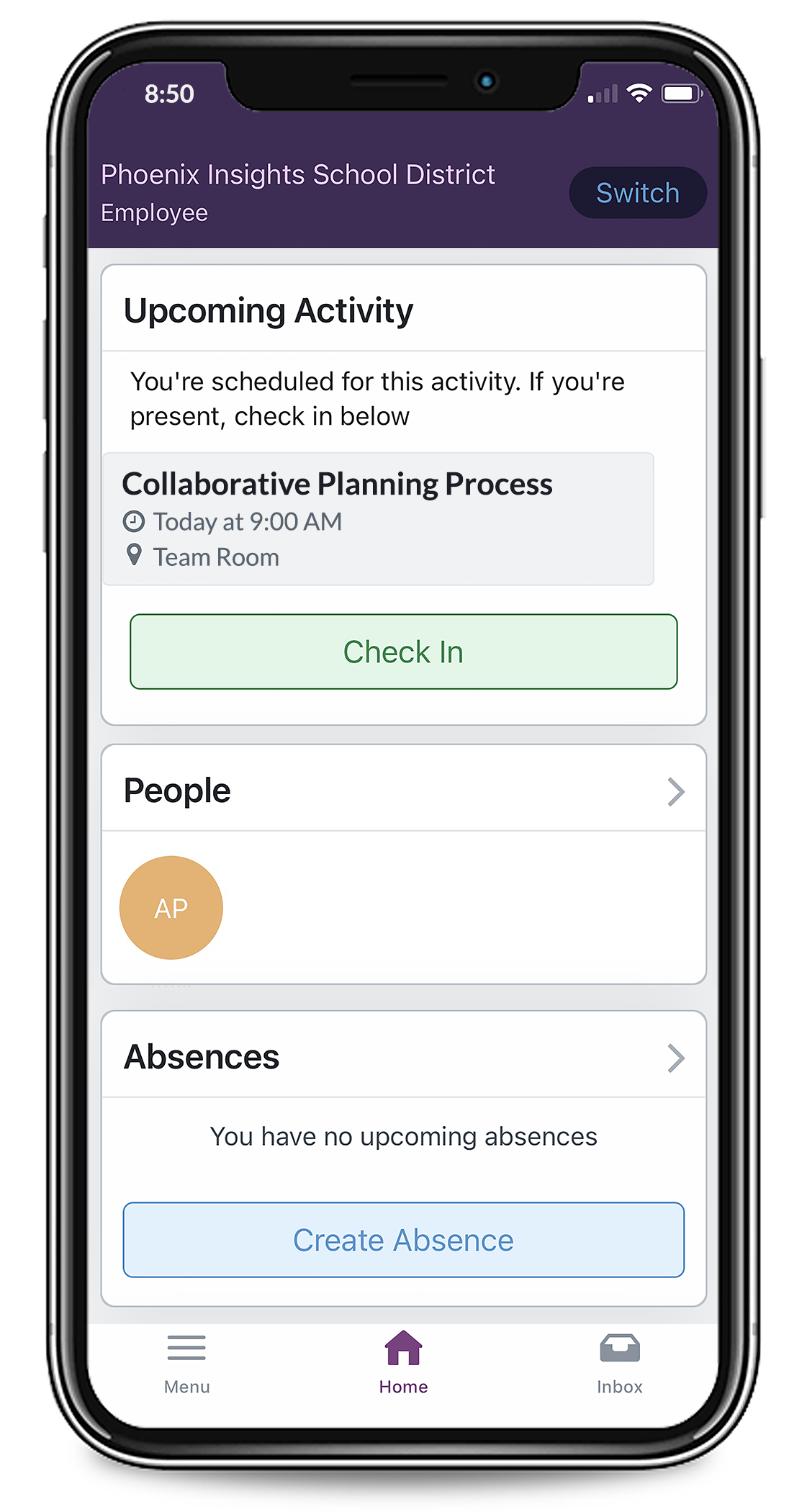 Administrative Process
An administrator can then review their online roster and note what users signed in via a mobile device. Those who signed in electronically will have a mobile device indicator beside their name.

The administrator can select this mobile indicator and review the name, location, check-in date, and check-in time. (Note that the location identifies the proximity of that user to the event, and it validates whether the user signed in near the event.)
Administrators can also optionally edit the user's check-in time, when needed, to adjust any mis-entered data.

Take note that for mobile check-in to function, an activity must be configured with multiple meeting dates (as seen in the image below). The user will then see each meeting as a separate, selectable check-in time on the mobile app.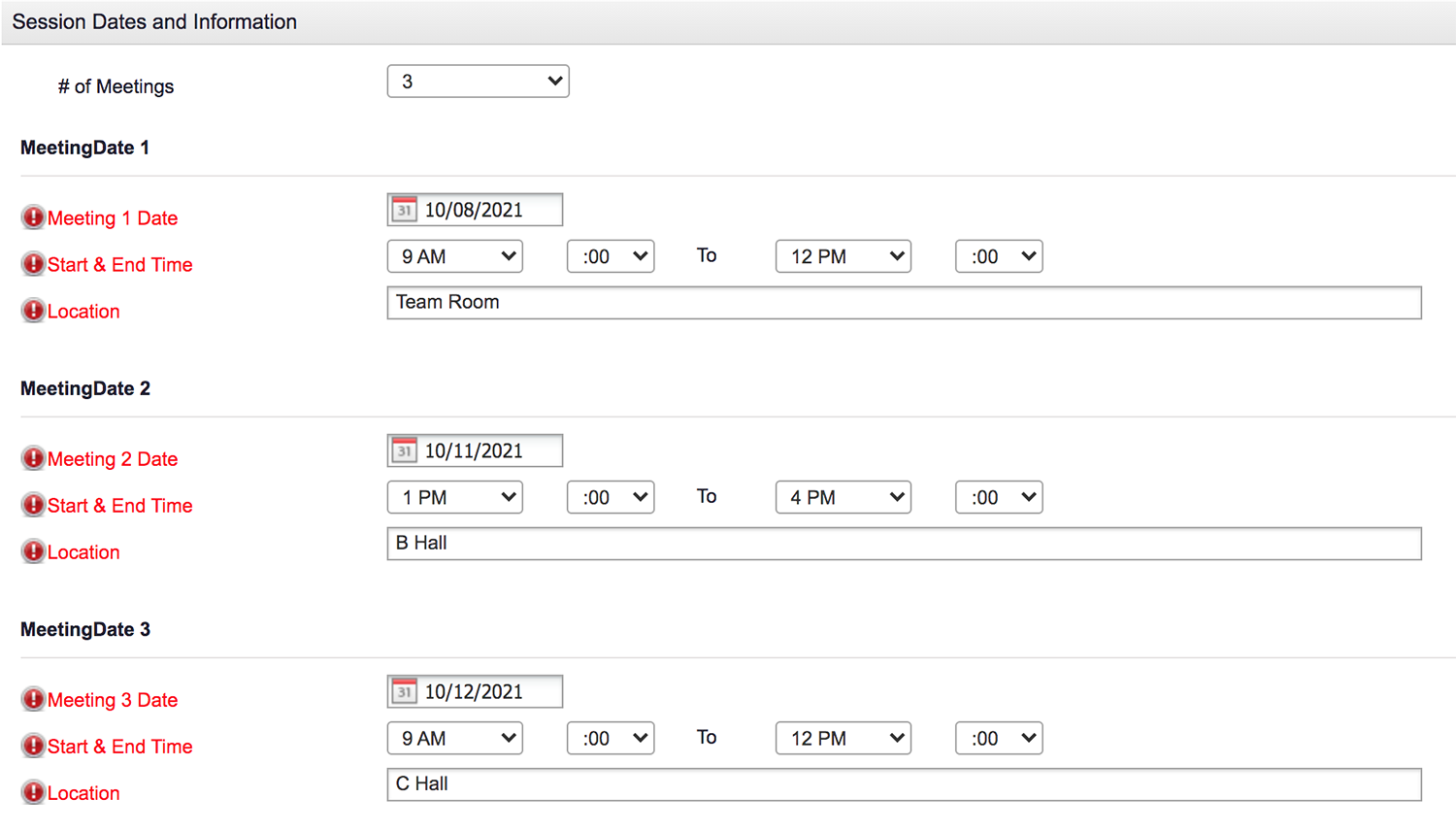 Using Report Writer
Those with Report Writer functionality can also run a report on mobile check-in data.
Reports
Report Writer
From the Report Writer page, select the report type with Multiple Meeting Dates.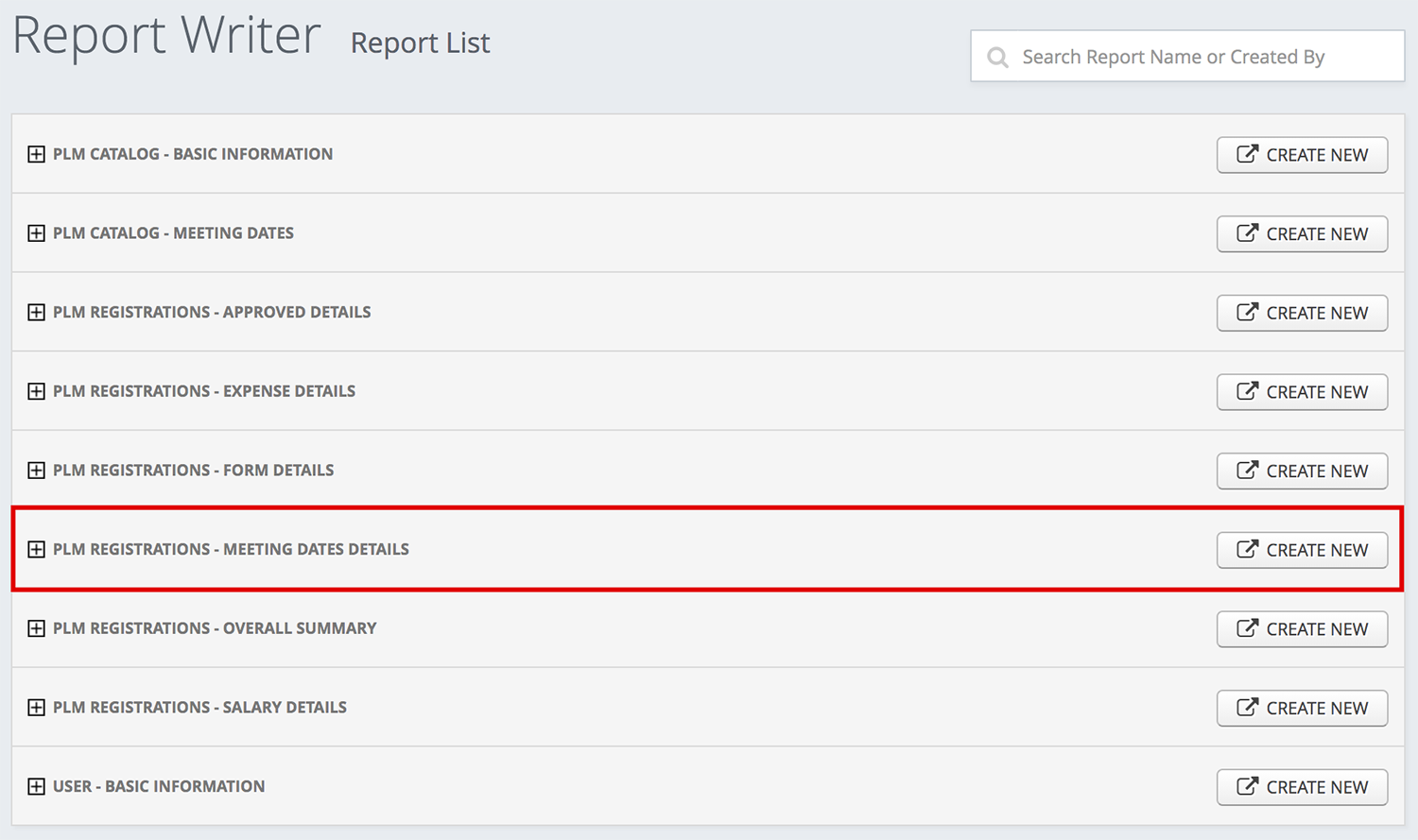 You can then select the "Check in Time" and/or "Check in Location" fields.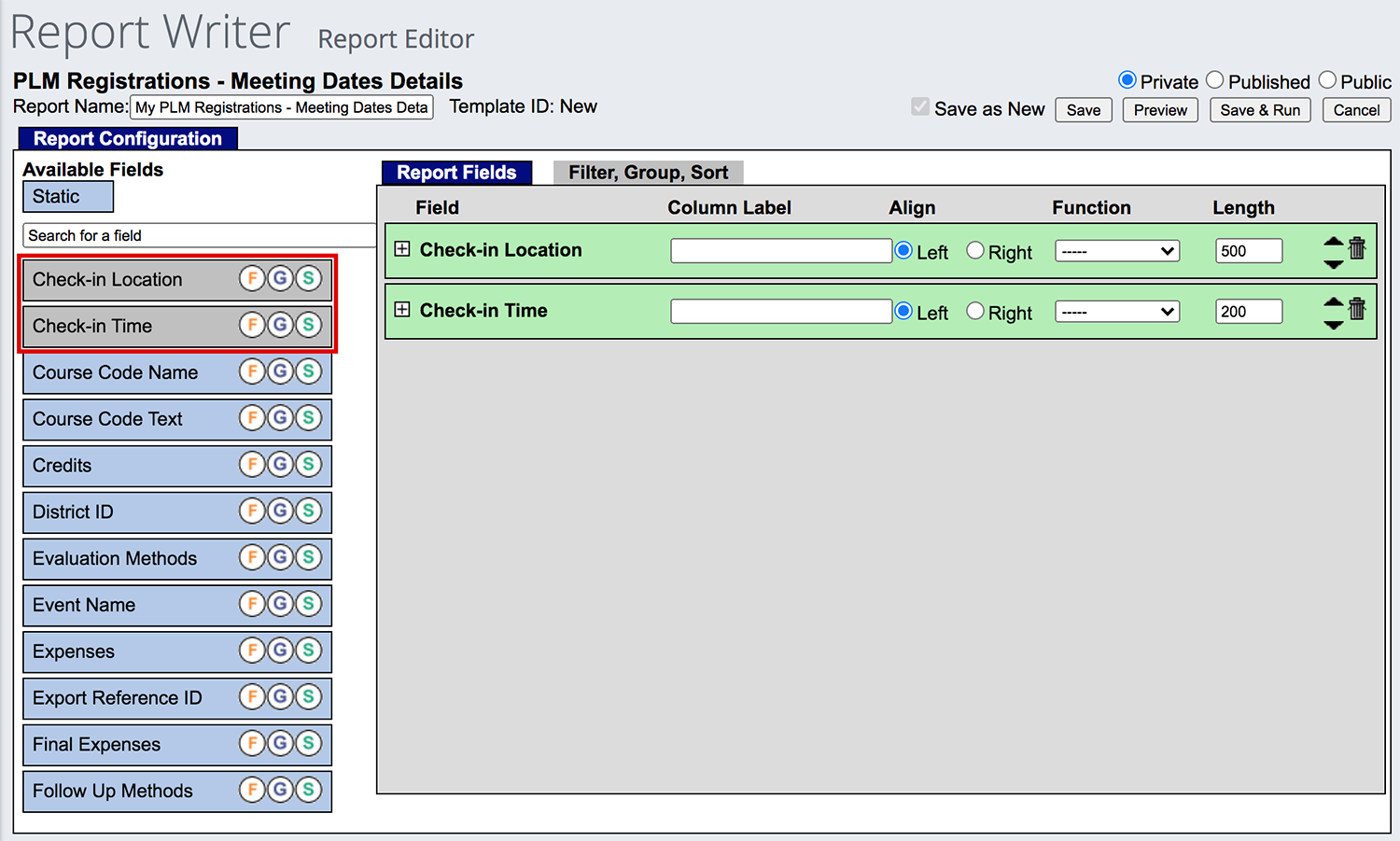 For more information on running a report in Report Writer, please access the Professional Growth Learning Center and reference this
Report Writer Overview
.