Note: *For all browsers, pop-ups must be enabled to use learning resources in the Resource Library.
The Frontline Resource Library provides a variety of searchable content for all your professional learning needs, and you can access this material via the "Browse Library" option in your side navigation.
Resource Library
Browse Library
Once you open the library, you can enter the name of your query within the search box or click the dropdown to filter results by license, type, topic, grade, and/or subject.

The listed resources will appear in the section below the filters.
As you review your results, you can further sort by "Relevance" (default option) or sort alphabetically. Simply select the caret icon beside the "Sort by" section to alternate between the two.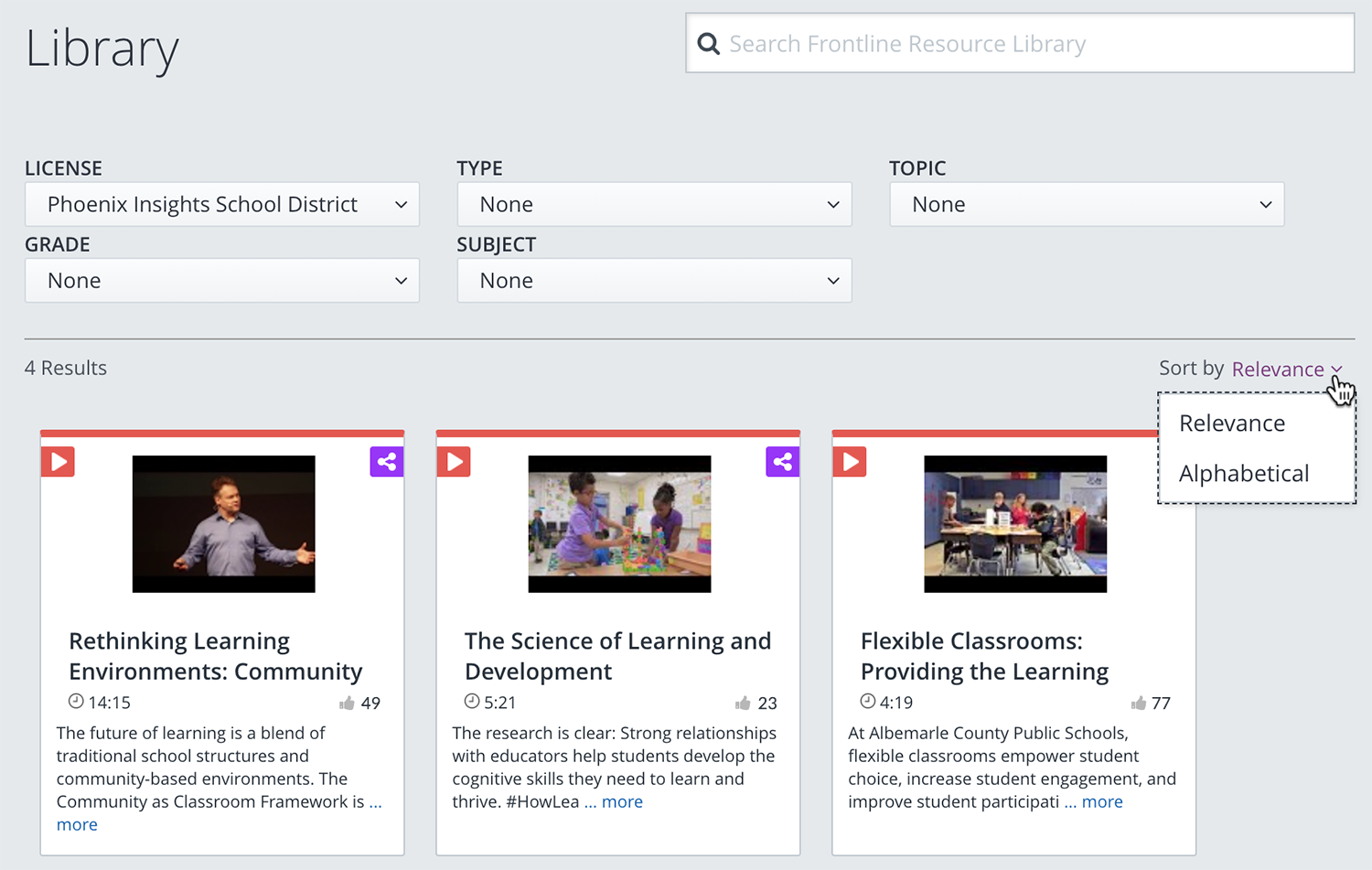 To view a specific resource, click on that item from the results list.

This action opens the video, course, group, etc. that you selected and provides options affiliated with that resource.

Keep in mind, any resource shown within the Resource Library is considered part of exploratory learning. This means it may or may not be part of a district approved, for-credit program. Content engagement is tracked to the best of our ability, but it is advisable to check with your district administrator or PD coordinator if you are unsure about receiving credit or approval for a given resource.