Frontline applications now provide an "Additional Resources" section where users can access training courses and develop skills that are specific to their Frontline solution.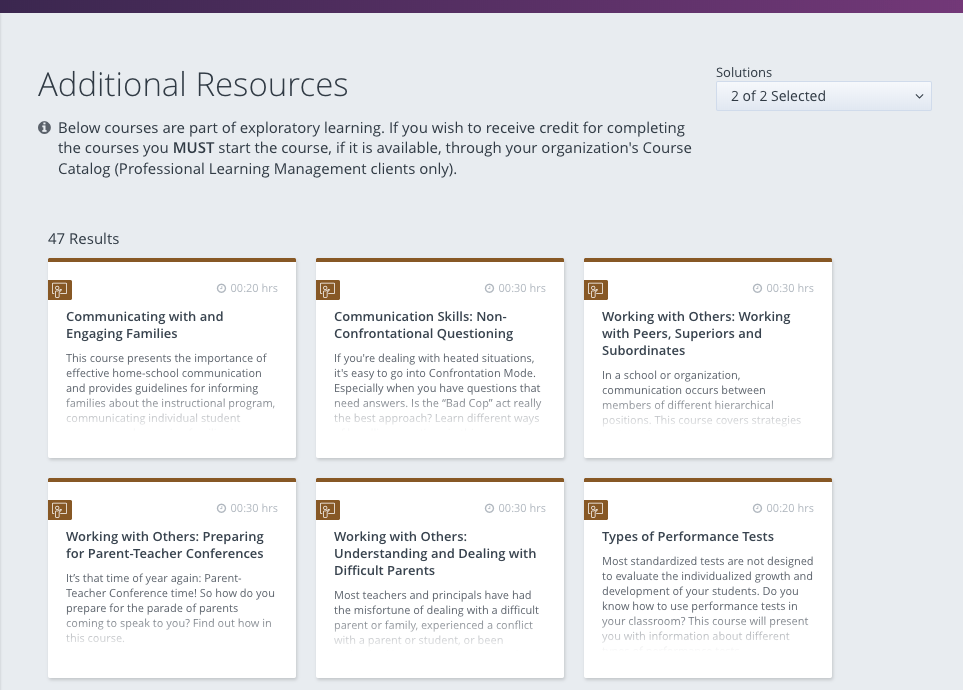 These learning resources are specifically selected for the purpose of personal and professional development, and users are encouraged to access and explore their options in an effort to gain a fundamental, working knowledge of their Frontline application. 
Keep in mind, this functionality is only available to organizations that utilize the Frontline Insights Platform, and any engagement with these resources is solely for learning and development.
It is also important to note that with the exception of the Professional Growth solution, Frontline applications do not offer the option to report on resource completion. This means District Administrators cannot directly track a user's progression. (The Professional Growth solution, however, is the exception and does allow users to create Activities with these resources for tracking, managing, and reporting purposes.)
Upon completion, the learner may print a certification to serve as proof of course completion. 
Access
To review these learning resources, simply locate and select the "Additional Resources" link at the bottom of the left-hand navigation. (*Your application or setup may differ from the the image shown.)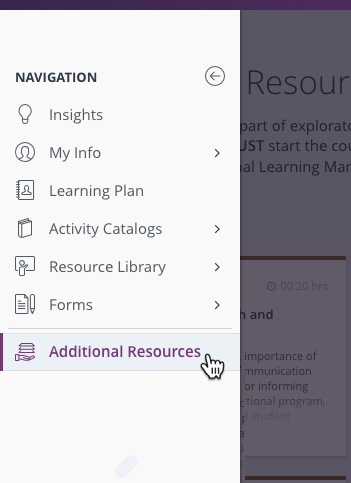 Once opened, users can review the courses made available to them. 
The Solution dropdown in the upper right corner allows users to control which set of Additional Resources they see, and users with more than one Frontline solution can click the checkbox to add or remove resources from the list.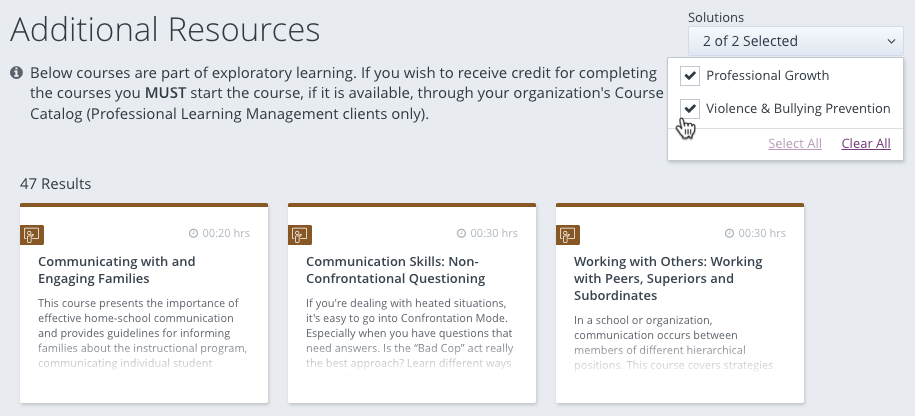 A learner can then select a course link from the list and select Preview (to review the course) or Start Now (to complete it).