A district generally uses a kiosk or web clock to track an employee's individual work times. You must understand how to use your location's designated tool. This article explains the clock in/out process through your time and attendance web clock. You can also learn more about additional kiosk options through the article Using a Time and Attendance Kiosk.
With the proper permissions, you can access the web clock via your workstation (laptop, tablet, etc.) or through your smartphone!
Workstation
For starters, let's first examine a general workstation.
Access the login page (veritime.aesoponline.com) and enter your user ID and PIN. Once you sign in, you can then select Time Clock from the employee homepage.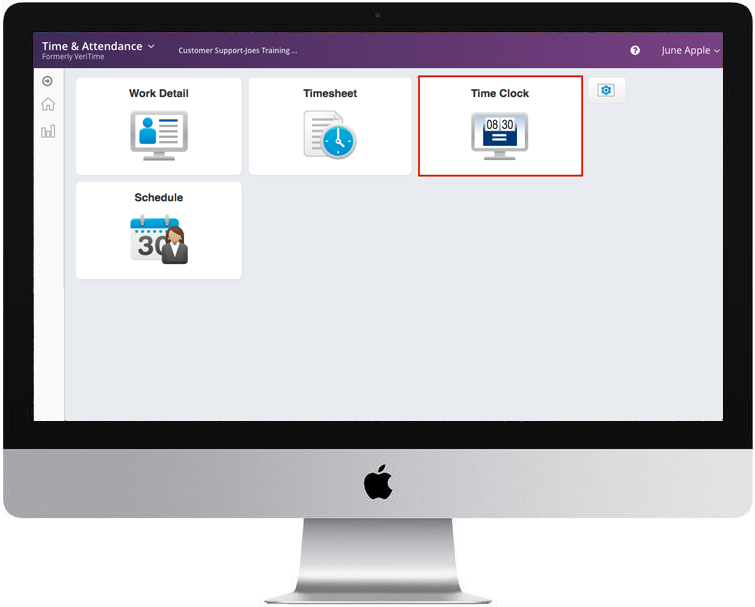 This selection opens a personalized web clock.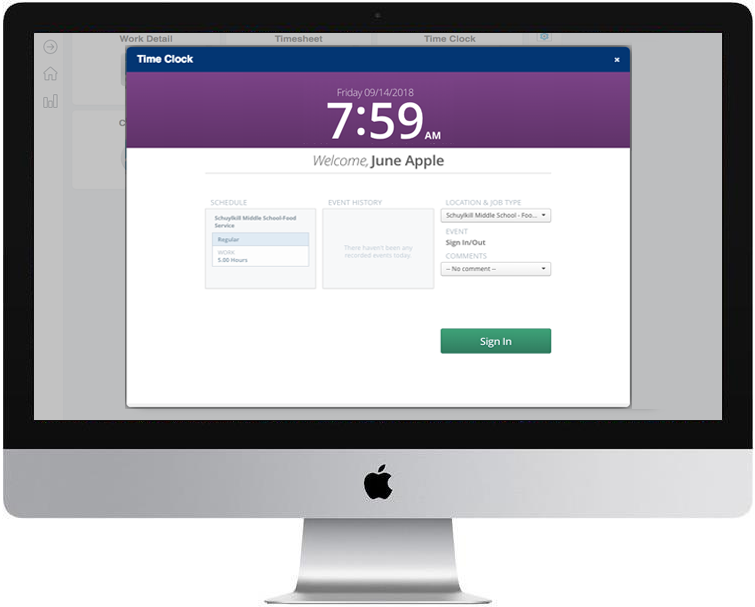 Keep in mind, an Administrator must provide the proper permissions before you can view or access this tool. Please contact your system Admin if you experience any difficulties.
The first column within the web clock specifically indicates your schedule and allows you to review your expected work times. The second column displays any clock in/out times for that day and instantly updates with any sign in/out entries.
The final section pertains to employees who work at multiple locations or to those who must include a reason for their clock in/out timeframe. Select a work location from the dropdown and if necessary, include a reason for the time clock entry.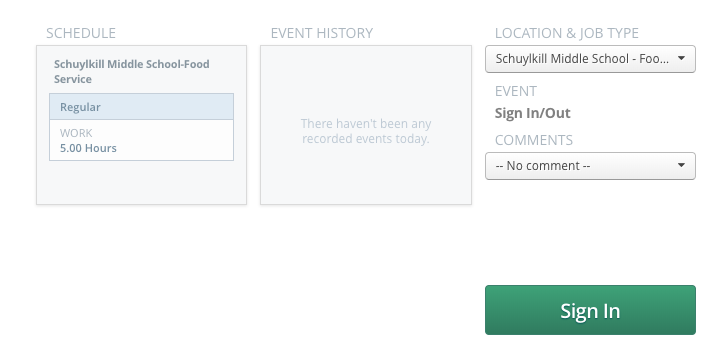 Simply click Sign In to sign into the system and click Sign Out once you complete your day.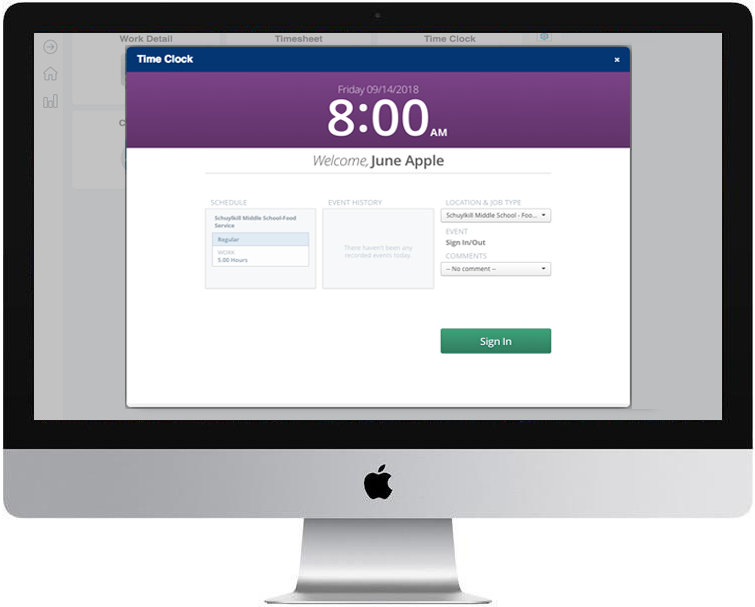 The system recognizes your clock time entries, provides a confirmation, and records your entry within the "Event History" column.
Smartphone
The sign in steps for a smartphone remain nearly identical to the workstation steps mentioned above with the exception of a few additional prompts.
For starters, access veritime.aesoponline.com and sign in with your User ID and PIN.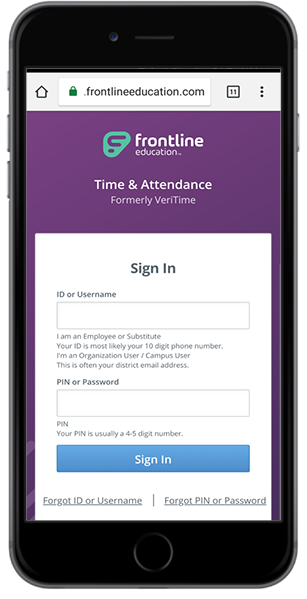 Once you click Sign In, your phone prompts you with an option to save the password and displays your homepage options. Select Save to avoid re-entering your login credentials during each sign in and select the Time Clock option on your homepage to view the web clock.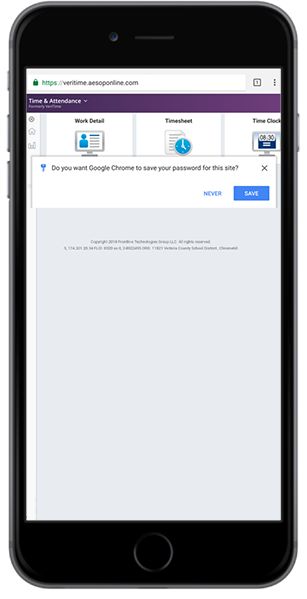 Once you select the Time Clock option, your phone requests to use your current location. You must click OK to access and utilize the feature.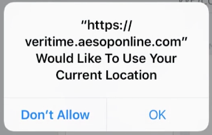 The system opens the time clock and lists your schedule, event history, and location & job type details. From here, simply choose the appropriate job type and/or location (if you work multiple positions/locations) and click IN to sign into the system or OUT once you complete your day.